If you didn't play Backyard Baseball as a kid, you might as well stop reading now. This blog is specifically for only the most die-hard fans of the classic PC baseball game. 
There's only one way to judge a video game in my mind. And that is if you still get the itch to play it 5-10 years after it was popular. Since we're in The Ledge trust-tree here, I can admit playing Backyard Baseball two weeks ago. I was cleaning out my house the other day and Backyard Baseball 2001 (Cal Ripkin Jr. on the cover) turned up.
It brought back a ton of memories playing the game on my family's desktop (remember those) as a kid, so I obvious threw the disk in my laptop. It installed within minutes and I was instantly thrust into drafting my super team.
Now the 2001 version was the first with MLB players included,  but I always had a soft spot for the original characters. Here are the Major League comps for every original character in the Backyard Baseball series.
Pablo Sanchez/Jose Altuve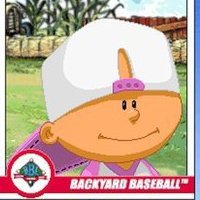 Isn't it obvious. Jose Altuve shaped his whole game after the legend Pablo Sanchez. Being only 26-years-old puts Jose Altuve right in the sweet-spot of the Backyard Baseball era. I wish I could ask Altuve if he played Backyard Baseball growing up in Venezuela, which is truly the million dollar question. The only thing  Sanchez had that Altuve didn't was power. But Altuve answered that question as he's smacked 19 dingers so far this season.
Dante Robinson/Josh Harrison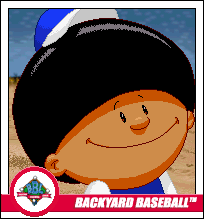 Both diminutive dirtdogs, Dante Robinson and Josh Harrison are one in the same. Whether on the basepaths or flashing the leather, these two ball players don't seem to go an entire game without doing something spectacular. Robinson was always a great lead-off hitter in Backyard Baseball, while Harrison is a bit more suited for a spot further down in the order. If by some crazy superpower we could combine these two players, you would have one of the most dynamic players in MLB history.
Kenny Kawaguchi/Ichiro Suzuki
HAHA. This one was tough. Who in the MLB could you compare to a kid in a wheelchair? Hear me out. I think Ichiro is the perfect comparison. First off, they're both of Japanese decent, but the similarities don't stop there. Kenny is sneaky fast in Backyard Baseball and is actually one of the better pitchers amongst the original characters. Ichiro is one of the fastest players to ever play in the MLB, and remember when Ichiro pitched? I do.
Note: The irony of Ichiro being the oldest player in baseball and Kenny K. being in a wheelchair isn't lost on me.
Dmitri Petrovich/Billy Butler
On Dmitiri's player card in Backyard Baseball it says, "Don't expect a lot of innings out of this kid…too much exercise wears the poor guy out." This is a statement I'm sure managers and GMs have uttered about A's slugger Billy Butler. Both have a portly figure while also having a bit of pop in their bats. Petrovich is definitely more of a 'student of the game' than Butler, who sometimes at the plate looks to be guessing. Two guys you would love to have in your clubhouse though.
Ernie Steele/Dexter Fowler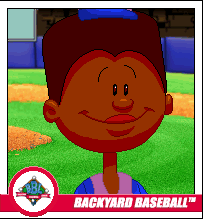 Ernie Steele and Dexter Fowler both strike me as guys who're good at multiple sports. Steele is one of the most underrated players in the Backyard franchise in my opinion. He doesn't really have any weaknesses but doesn't have  that one pillar strength either. Which is the same way I feel about Dexter Fowler. Both nice players, but lack that one elite tool on the diamond. Steele is known for chatting up his teammates and making jokes during games. Looks like Fowler has a sense of humor too.
https://twitter.com/DexterFowler/status/690625909129281537
Reese Worthington/Brock Holt
Brock Holt just got moved back to his utility role with the Red Sox, which is where he ultimately belongs. The bench is also where Reese Worthington is best used. One of the most hated players in the franchise, Reese complains about his asthma and allergies all game. I've also seen him drop a fly ball because he was too busy sneezing. Once he outgrows his allergies and asthma Reese may have a shot to start, but like Brock Holt, he ultimately belongs on the bench.
Mikey Thomas/Prince Fielder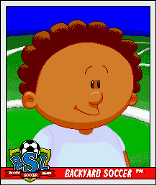 With Prince Fielder, I've always wondered what if? He came up with the Brewers and set the league on fire and looked to be a future hall-of-famer. Since then, Fielder's numbers have plummeted while his weight and amount of injuries have skyrocketed. In terms of raw power, not many in the history of the game can compete with Fielder. Mikey Thomas had arguably the most strength and inherit power amongst all the characters. I never had him on my team because he sucked in the field and ran like molasses, but he tormented me as an opponent. I once saw Thomas hit a ball so far out of Steele Stadium that a distance number didn't even appear.
Ricky Johnson/Edwin Jackson
This was another tough one. Ricky Johnson was an enigma to me in Backyard Baseball. One game I'd have him pitch and he'd throw a no-no, and the next game he'd get shelled. I would put this on the kid being a bit of a head case, so here is where Edwin Jackson comes in. Talk about a player with all the tools to be a great pitcher, Jackson has them. Arms like Jackson's don't come along that often, but his control was always his krpytonite. The guy could just never find the strike zone.
Tony Delvecchio/Bryce Harper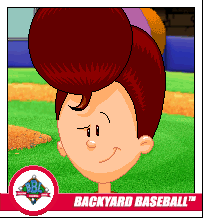 Tony Delvecchio was always one of my least favorite players in Backyard Baseball. He just fits into that stereotype of a loud-mouth Italian who's got a temper on him. Don't let anyone tell you Delvecchio didn't have talent though. If he was in the right mindspace, Delvecchio was one of the only five-tool players in the game. You can have the exact same conversation about Bryce Harper. Talented? Yes. But the Nationals outfielder is hitting .235 this season and his ego has taken a big hit.
Hey Bryce, how're you working on improving your .235 batting average?
Pete Wheeler/Clint Frazier
My first thought for Pete Wheeler was obviously the speedy Billy Hamilton. Both players are usually at the top of the league in stolen bases and are great lead-off hitters. But then I remembered I, like Pete Wheeler am a ginger. Now us gingers don't have a ton of athletes to look up too. Andy Dalton, Carson Wentz, amongst others. And it got me thinking. Is Pete Wheeler the greatest ginger athlete ever? Maybe , but that's a conversation for another day. To get to my point, I had to compare Pete Wheeler to a ginger because us gingers have to stick together. Welcome, Clint Frazier. The red-headed sensation was the fifth pick in the 2013 MLB draft, and was just dealt to the Yankees in the Andrew Miller trade. As much as it pains me to see such a great ginger player in pinstripes, I'm rooting for Clint, who's been compared to Mike Trout (who hasn't).
Marky Dubois/Robbie Ross Jr.
Marky Dubois is that backwoods cousin that you go and visit every ten years. The redneck rarely showers and has his pet frog on his person at all times. A wildcard would be a nice way of describing the country southpaw. Game in and game out you never really knew what to expect out of him. The same can be said for Robbie Ross Jr. The Kentucky native is definitely a bit out of place in Boston, rid of his hunting gear and his camouflage pants, which is vogue for Kentucky. Ross Jr. has carved out a nice little niche in the Sox's bullpen and in the right role Dubois can contribute just the same.
Ronny Dobbs/Tyson Ross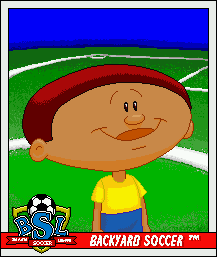 Who the fuck is Ronny Dobbs? I didn't even remember this kid being in the game. But like I do with all my blogs, I checked out his scouting report. Dobbs is a solid hitter, but he makes his living on the mound. Being one of the youngest players in the game, I'd peg Dobbs as one of those kids who grows like a foot in high school. Since I had no clue who Dobbs was, I compared him to irrelevant pitcher Tyson Ross. The Padres pitcher has missed much of the year with an ankle injury which he suffered in his hotel room. Seems about right. Ross is decent with the bat though. He's a career .200 hitter.
Achmed Khan/Melvin Upton Jr.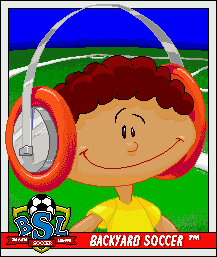 Having to find two brothers, who're both in the MLB really narrowed my choices here. Since Melvin is the older brother he's Achmed Khan. Like his brother Justin, Melvin (formally B.J.) has a bit of pop, which has been especially evident this season with 15 home runs. While Melvin has more the body type of Amir Khan, he's playing style is more suited to Achmed.
Amir Khan/Justin Upton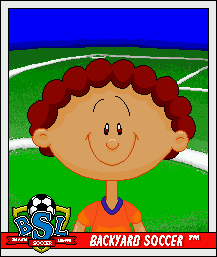 Amir and Justin are both younger brothers. Amir had to follow in the shadow of Achmed, while Justin had to follow in the footsteps of his older brother Melvin. Both have dealt with the pressure fine though. Justin has arguably had a better career than Melvin, at least power wise. While Amir has better baseball instincts than Achmed and can be a really good closer if pressured into the situation.
Jorge Garcia/Julio Urias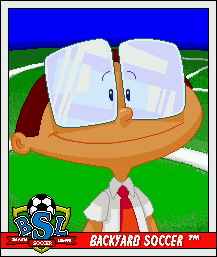 I'm sorry guys. I was so pooped out from finding comps for the other players I mailed it in for Jorge Garcia. I never had Garcia on my team because he dressed like he had a job on Wall Street, rather than a ball player. Garcia seemed like he never wanted to be there, and it's hard to find a guy like that in the major leagues. So I took the easy way out and went with Dodgers young ace Julio Urias, who may actually be Jorge Garcia all grown up.