WE'RE BACK BABY!!!!!!!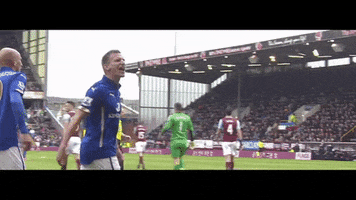 This is the weekend us EPL fans wait for the entire year. It's the first weekend of the crazy English Premier League. Now for the common fan of soccer, if you were going to start watching the EPL in any season–this one is it. We have one of the best list of managers in the league's history, not to mention some of the greatest players in the world, made the move over to England in the summer transfer window. Usually the EPL is pretty predictable. There's only two or three teams that can legitimately win the title. Not this year. Leicester City crushed that thought last year, and I could see 6-7 teams who have a good chance at hoisting the EPL trophy.
I ask non-soccer fans to tune in this weekend. You almost have to picture the league as a great TV show, with each weekend being a new episode, with new storylines and new drama. Because the EPL is truly the greatest reality show in the history of the world.
Let's slide into the must-watch games for the weekend.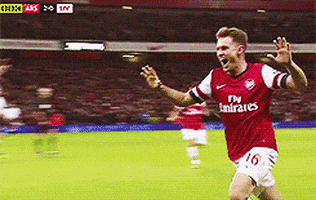 5. Manchester United at Bournemouth, Sunday 8:30am ET
Manchester United went through a full face-lift after a disappointing 5th place last season. They matched every Manchester City signing this offseason, with one of their own. The club brought in Zlatan, Paul Pogba, and The Special One, Jose Mourinho. Ibra and Pogba will greatly help the Red Devils, but less we forget that Mourinho got fired from Chelsea.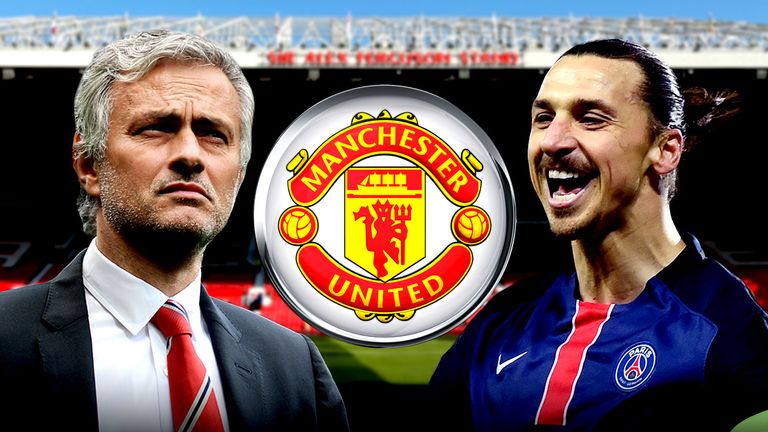 They head on the road in their first fixture to face minnows Bournemouth. Don't underestimate the south coast club though. Being a small club isn't easy in the EPL, but Bournemouth took that TV money and bought Jordon Ibe to bolster their roster. Really interesting clash here.
4. Leicester City at Hull City, Saturday 7:30am ET
WE ARE THE CHAMPIONS, MY FRIEND. This will probably be the tune Leicester fans will sing as they head to Hull for their first match in the title defense. Leicester only lost one key player off their title winning team, in the form of N'golo Kante. It was huge for the Foxes to keep Riyad Mahrez and Jamie Vardy, while adding Musa. This might be the perfect road match to start the season for Leicester. Hull was promoted from the Championship this year, but it'll be uphill sledding to stay in England's top flight. They've brought in no new players, so it looks like the team will be unchanged from their Championship triumph.
3. Tottenham at Everton, Saturday 11:00am ET
The lonely losers, Tottenham blew a really good chance at their first title in a number of years last season. And they've only gotten stronger for this season. With the signing of Wanyama and Janssen, Spurs have solidified the spine of their squad. The North Londoners also have Champions League football to look forward too. Everton did a bit of business in the offseason. They fired manager Roberto Martinez and hired former Southampton manager Ronald Koeman. Not sure how that'll go, but the Toffees have to improve from their 11th finish last season. In recent days, the club sold CB John Stones for £50 million and signed former Swansea captain Ashley Williams to replace him. Goals should be the issue for Everton as they have Lukaku up front, but defense will be Koeman's biggest concern.
2. West Ham United at Chelsea, Monday 3:00pm ET
Monday Night Football, English style. We have a London derby on the opening week of the season, which is always appreciated. Chelsea also underwent a huge face-lift in the offseason. They welcomed new manager Antonio Conte to the club (best hair in soccer), while quietly brought in N'golo Kante and up-and-coming superstar, Michy Batshuayi. Goals will hard to come by for Chelsea, but they have a solid back four which should keep them in every game. I really like West Ham this season. They've moved into the new Olympic Stadium and have invested into the squad too. This will be a stern first home test for Conte's men.
1. Liverpool at Arsenal, Sunday 11:00am ET
Both these legendary clubs drew against each other twice last season. One ending 0-0 and one ending 3-3. Again this offseason, Arsenal boss Arsene Wenger didn't make that big move for a striker. Arsenal fans have to had enough of the manager, but they did finish second last year. They welcome in Swiss midfielder Granit Xhaka, who I deem a superb passer of the ball. The Gunners welcome in Klopp's boys to the Emirates. This will be Klopp's first full season at the helm of Liverpool and he's brought in £70 million pounds worth of players. Sadio Mané and Georginio Wijnaldum are the pick of the bunch and offer Liverpool much needed creativity and pace up front. They're both proven Premier League players, in that both score 11 goals during last year's campaign for Southampton and Newcastle respectively. Either of these two teams win big on Sunday, and they'd be sending a loud message to all the title contenders.
How They Will Finish:
1. Manchester United
2. Manchester City
3. Tottenham Hotspur
4. Chelsea
5. Arsenal
6. Liverpool
7. Leicester City
8. West Ham United
9. Everton
10. Stoke City
11. Bournemouth
12. Southampton
13. Crystal Palace
14. Watford
15. Middlesbrough
16. Sunderland
17.  West Brom
18. Swansea City
19. Burnley 
20. Hull City