Our thirst was quenched last weekend, when the Premier League season kicked off. The games were a bit underwhelming, but Liverpool and Manchester United looked the best amongst the title contenders. Let's hope Week two starts to light a fire under the players, and we get some great soccer this weekend.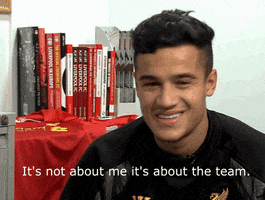 Here are the games you should be watching:
5. Hull City at Swansea City, Saturday 10:00am ET
Who thought both Swansea and Hull would be winners on the opening weekend of the season? Not me. I had both these teams getting relegated at the end of the season, which could still happen, but both teams played some glowing football. Hull City, who are severely undermanned and only really have a starting eleven, beat last year's Premier League Champions Leicester City. The Tigers looked up for the clash and winger, Robert Snodgrass, was simply brilliant. Swansea actually had a winnable game away to Burnley. and took care of business, no matter how ugly the play on the field was. This is the only matchup this weekend of teams with undefeated records, so it had to crack the top-5.
4. Southampton at Manchester United, Friday 3:00pm ET
If want to talk about who made a statement on the first weekend of the season, Manchester United have to be in the conversation. The team Mourinho trotted out away to Bournemouth played strong defense and took their offensive opportunities when they arose. With the addition of midfielder Paul Pogba in the coming weeks, United look more like the team to beat this season. Zlatan also opened his account in English soccer with a well-taken goal. Southampton traveled north to Watford, in a clash where both teams should be mid-table at season's end. The game was cagey, and both teams probably deserved the 1-1 draw. If Southampton can come out of this first two away games with two total points, I think they'd be pretty happy.
3. Middlesbrough at Sunderland, Sunday 8:30am ET
Our first Tess-Wear derby of the year. With Newcastle being relegated last season, Sunderland now have a new northern rival with Middlesbrough. These teams haven't faced each other in the Premier League since 2008-09, so you know the fans will be pumped up to renew this rivalry. Sunderland started the season at Manchester City and actually impressed me with their attacking style of play. If not for a Paddy McNair own goal in the 87th minute, Sunderland would have stole a crucial point at the Etihad. Middlesbrough started their Premier League campaign at home against a Stoke City team that most expect to finish in the top-8. They handled themselves well and notched a 1-1 draw, that included a header from new signing Alvaro Negredo.
I expect a lot of this before Sunday's game.
2. Crystal Palace at Tottenham, Saturday 10:00am ET
Another derby, this time it's between South London and North London clubs. Palace, who if you don't know are my favorite team, lost to a shitty West Brom side AT HOME last Saturday. Terrible lost for the club and now this week we sold Yannick Bolasie to Everton. Unless Palace do end up signing Christian Benteke , I see this being a long season for the South London club. Tottenham were my favorite to win this year's Premier League. They've got depth at every position, but drew in their opening game at Everton. Honestly, they were leaps and bounds better than the Toffees, so it's not quite panic stations yet for Spurs fans.
1. Arsenal at Leicester City, Saturday 12:30pm ET
We have a rematch of the top two teams from last year's Premier League season. But both had sub-par starts to the season. Arsenal lost a thrilling 4-3 game to Liverpool, which was easily the best game last weekend. The Gunners were missing key players such as Laurent Koscielny, Mesut Ozil, and Olivier Giroud, but all are slated to return this weekend against the Foxes. Arsenal have HUGE problems on defense that need to be addressed ASAP. Last year's champions Leicester City headed to Hull and ended up losing a shocking result to the Tigers. Don't know whether the game was a hangover from last season, but the Foxes looked beatable, which they didn't all of last season.
Follow @zhummm on Twitter.