Another year and another full Champions League season awaits. We've reached the group stage, so now its time to make some picks.
Last year's final was hosted in Milan, but had two Spanish teams fighting for the trophy. Atletico Madrid and Real Madrid played 120 minutes to a 1-1 draw, so the game went to penalties where Real Madrid came out on top. I think I'm safe in saying last year's Champions League season was a bit underwhelming, but this year's group of teams look like the strongest bunch in the last couple of years.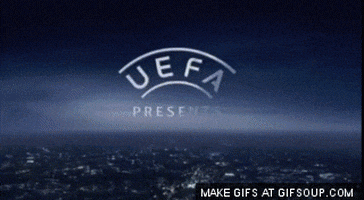 2016/17 Champions League Preview
Group A
Overview: Arsenal once again are playing second fiddle in their group. PSG are the obvious giants of Group A, but their squad is weakened from last season's campaign. The Paris based club were disappointed in last year's competition where they went out in the quarterfinal to Manchester City, after beating Chelsea in the Round of 16. It was a dream draw getting two English teams in the knockout rounds, but they couldn't get passed the latter in City. This group fits them well again with a weak Arsenal side along with Basel and new boys Ludogorets. If PSG don't win this group it'd be a shocking result, and I believe Arsenal will be fighting with Basel for second position. Ludogorets will just be happy to be there and hosting Arsenal/PSG in Bulgaria should be fun.
Prediction:
1. PSG
2. Arsenal
3. Basel
4. Ludogorets
Group B
Overview: Blahh! Just a disgustingly uninteresting group. I know this is the Champions League, but Group B looks more like a Europa League group. Besiktas make their return to the competition, while Kyiv and Benfica both were eliminated in the Round of 32 to Manchester City and Bayern Munich respectively. This group is totally wide open. I'd expect Benfica or Napoli to come out on top, but that second spot could go to any of the other teams. Mark my words, whoever finishes third in this group and drops down to the Europa League may win the whole competition.
Prediction:
1. Napoli
2. Benfica
3. Dynamo Kyiv
4. Besiktas
Group C
Overview: This group can only be described by one GIF.
Group C has some of the most mouthwatering matchups of the Group Stage. You have Spanish powerhouse Barcelona, a Manchester City side reinvigorated by Pep Guardiola, and two teams in Monchengladback and Celtic who are poised for upsets. The atmospheres at all these home grounds are fantastic, except for maybe the Etihad. For all the group of death talk, this one isn't it. I see chalk winning out, but its good to have Celtic back in the competition.
Prediction:
1. Barcelona
2. Manchester City
3. Borussia Monchengladbach
4. Celtic
Group D
Overview: This group is the most lopsided in the tournament. On one side, you have Bayern Munich and Atletico Madrid who are favorites to win the title, while PSV Eindhoven and FC Rostov are just along for the ride. The games in this group that pit Munich against Madrid I hope will be entertaining, but both teams love sitting back and countering. The two sides met in last year's semifinals where Atletico miraculously won on a sudden death penalty shootout in Munich at the Allianz Arena. That's no small feat, but Munich will be looking for revenge with Ancelotti now at the helm. If I were Rostov or Eindhoven, I'd start praying.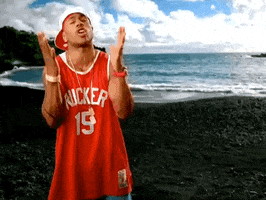 Prediction:
1. Bayern Munich
2. Atletico Madrid
3. Rostov
4. PSV Eindhoven
Group E
Overview: I want to call this the group of death, but all these teams have barks worse than their bites. Every single team in Group E has an awesome team on paper, and as we know in soccer, that means absolutely nothing. I have no idea how this group will turn out which is a good thing. We need more surprises and suspense in the Champions League, there's been way too much chalk the past couple of seasons. I'm confident in Tottenham and Leverkusen battling for the top two spots, but CSKA and Monaco are total wild cards. Both clubs buy and sell a ton of players every year so there's almost no guessing how these two teams will gel.
Prediction:
1. Tottenham Hotspur
2. Bayer Leverkusen
3. Monaco
4. CSKA Moskow
Group F
Overview: For any Borussia Dortmund fan like myself, one of the greatest moments in the clubs past five years was the 4-1 lashing of Real Madrid in the 2013 Champions League semifinal. Since then, Dortmund has lost numerous players to larger clubs, but we're finally back in the Champions League. As with Group D, Group F has two top teams with the other two clubs fighting for third and fourth place. Sporting and Legia Warsaw are very proud clubs though, so it won't be that easy for Dortmund and Real Madrid.
Prediction:
1. Real Madrid
2. Borussia Dortmund
3. Sporting CP
4. Legia Warsaw
Group G 
Overview: If you weren't aware, Leicester City won the English Premier League last season, which qualified them for the Champions League. It was a surreal moment for all Leicester fans during the Group Stage draw, and I'm sure it won't set in till the first matchday.
Leicester fans and players couldn't have asked for a better group.
.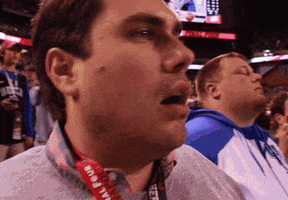 They play three teams that won't pose them any threat they didn't deal with in last year's title season. With Leicester being such a favorite to advance, it'll be interesting to see how they deal with the pressure that comes with Champions League football.
Prediction:
1. Leicester City
2. Porto
3. Copenhagen
4. Club Brugge
Group H
Overview: Quietly, ever so quietly, Group H has a lot of solid teams. For example, Italian champions Juventus who were in the Champions League final only two years ago. Sevilla, a Spanish club who've won the last two Europa League titles, but haven't been able to translate that success to the Champions League. Lyon, a French club who used to be great competitors in this competition, but have been left absent the past couple of seasons. The top three teams in this group can do damage, but what two will advance past the Group Stage?
Prediction:
1. Juventus
2. Lyon
3. Sevilla
4. Dinamo Zagreb