I think the cat is out of the bag here at The Ledge that I'm the local "redneck" who loves NASCAR and WWE, and that's okay.
This upcoming weekend, three of NASCAR's top four series will be returning to New Hampshire Motor Speedway. The main event, the NASCAR Sprint Cup Series, is in it's second of ten playoff races. Yes, NASCAR has playoffs. For local New Englanders who haven't given NASCAR a chance, NHMS is the perfect place to start.
So for those who have no plans this weekend, here are 5 reasons why you should join me at the track:
1. The Experience
Now this is mainly for the person who has never been to an event like this. In this case, I'm just taking about being at the race on Sunday. When the cars cross the stripe and get the green flag, you get an insane rush of adrenaline through your body. 40 cars, all pushing 900 horsepower, flying by you at 150 mph. A race on Sunday is also very interactive. NASCAR offers scanner rentals where you can listen to the drivers live radio audio between the driver, crew chief and spotter, as well as a "SprintVision rental, which allows you to watch the live broadcast while at the race. Though, for new fans, it's really all about the engines, the rumble as the cars go by, and the crashes. You can expect all of that this weekend.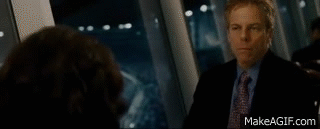 2. It's a Party
I mean, all in all, a NASCAR weekend is just a massive party. Here's a rundown of your Sunday (assuming you don't camp the weekend):
You get to the track at 7 AM, and there's already thousands of people there.
You start drinking at 7:10, once you set up the grill, beer pong table, chairs, etc.
You make some breakfast. A good NASCAR day isn't complete without a kick-ass breakfast, so bring a good cook with you.
You continue to drink beer. It's probably 9 or 10 AM by this point.
Then you start the games. Play some cornhole, beer pong, horseshoes, or football. If you forgot your stuff, don't worry, everyone is friendly, just find someone to play with.
Probably hungry again so grill up some burgers!
You do all that until 1 PM, then you head to the track for the race
The party doesn't stop there though. Once you get to the track, keep it up. Become friends with those you're sitting near, and cheer on your favorite driver. I'll see guys EVERY LAP get up and cheer for their guy. Also, if you don't have a driver yet, pick one!
3. B.Y.O.B
This is the best perk about going to a NASCAR race. You know how you go to a football game, say Gillette for the Pats fans, and you pay like $10 for a beer? Not the case at a NASCAR race. The fine folks running the show allow fans to bring their own coolers into the track. Stock that bad boy up with food, water, beer, beer and more beer. Now, they say there is a 12″ x 12″ maximum, but I've seen that broken plenty of times with nobody saying a word. Though, their one rule is no glass (for obvious reasons) and if you can't abide by that one rule, you're a jackass.
4. It's Cheap
Another HUGE reason why a race weekend is a great weekend. You go to a major sports game, you're paying easily $50+ in New England, on top of the extra costs of parking, food, and drinks. This weekend, you can get tickets for $40, maybe even cheaper. Parking is free. And you don't have to buy overpriced food and drinks from concessions (unless you drink all the beer in your cooler). I get that NASCAR has the huge stereotype of "3 hours of boring left-turns", but seriously, it's only as boring as YOU make it. If you can't have fun at a NASCAR race, you suck.
5. Playoffs? 
Yes! It's Playoff time in NASCAR. If you decide to check out the race this weekend, hopefully it'll get you hooked to cheer for your new favorite driver as we close in on the final 8 races! NASCAR introduced a 4 round elimination style playoff system in 2014 and it's a system built to be exciting. Die-hard fans may or may not like the new format, but it certainly makes you want to tune in each week. So whether or not you decide to stick around for the rest of the championship run, you'll get to see the intensity of the NASCAR playoff season.