Over the past two weeks, two of Europe's most talented players have signed to play in China. Soccer fans around the world might think who cares? European soccer will always be the pinnacle for young players all around the world. Which is true….for now.
For those who don't follow world soccer closely, the Chinese Super League has gained merit, similarly to MLS, for signing famous older players who want to collect one last paycheck and play out the rest of their soccer career. Example, the Argentinean legend Carlos Tevez just this past week left his beloved Boca Juniors for a lucrative move to the Chinese Super League with Shenghai Shenhua.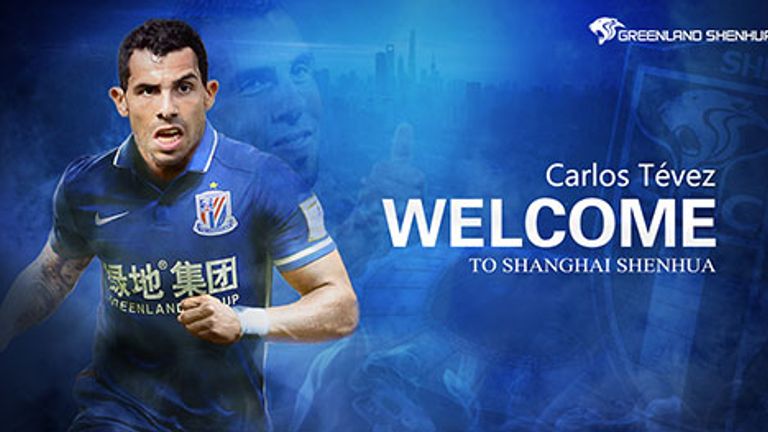 Tevez's move isn't that surprising since he's 32-years-old and has proven his worth at some of Europe's biggest clubs including Juventus, Manchester United, and Manchester City. But still, Tevez decided to pick up everything in his home country of Argentina, to earn an estimated €615,000-a-week to play for the Shanghai based club. I get the Tevez move completely as he is on his last legs as a footballer.
But what I don't get is the departure to China for the 27-year-old Belgian Midfielder Axel Witsel, and the 25-year-old Brazilian Forward Oscar. Both of this players are stalwarts of their national teams and were fielding other offers from clubs like Juventus, Inter Milan, Manchester United, and Tottenham Hotspur. So why would two players in the midst of their prime make the jump to China? Dollar, dollar bills y'all.
Why don't we start with Oscar, who was last with Chelsea. The Brazilian playmaker was plastered on the bench under new manager Antonio Conte, but over a five-year span scored 21 goals in 131 apps. These numbers might seem low, but Oscar is known for his passing and crossing more than his goal scoring form. This recent move took the whole soccer world by storm because as I mentioned earlier, a young, talented player leaving European soccer for the Chinese Super League was unheard of before Oscar's move. Now in the media Oscar mentioned he was sick of being on the bench and wanted a chance to be the star of a team, which is all well and good, but we're not that naive. The official figures associated with this transfer are outrageous. Shanghai SIPG paid Chelsea an estimated €60 million, with the four-year deal netting Oscar €500,000-a-week. The Chinese Super League SUCKS, plain and simple. So this move will not only affecting Oscar's career trajectory, but it doesn't help his national team selection for Brazil.
The second player in the midst of his prime that I mentioned earlier was Axel Witsel. The 27-year-old was previously playing for Zenit St. Petersburg in Russia, so we can already assume he's playing their mostly for the money. But I guess it is not enough. The Belgian midfielder has followed Oscar's lead and has agreed to join Chinese club Tianjin Quanjian for a weekly salary of almost €300,000. This is chump change compared to Oscar, but Witsel snubbed the likes of Juventus to join the Chinese club. In the media, Witsel stated that this was an opportunity he couldn't pass up for his family, but the player was already making €10.6 annually in Russia.
I hope this trend doesn't infect other young players in Europe because the salaries and transfer fees these Chinese clubs can offer are astronomical. Again, China is a lot more westernized than it used to be, but I just hope wanting to play against the best players in the best leagues in the world is still a top priority for other stars who may be considering making the move to China.