And we're back! It's time for the big 5 categories, also known as the only categories that interest 90% of people. If you missed Part 1 of my Oscars predictions, hit the link to catch up on it all and then hurry back for these picks.
For the most part, the big 5 are pretty much sealed already. Best Picture, Actress, Supporting Actor, and Supporting Actress are essentially one film/man/woman races. The Best Actor category, not so much. That's where things get interesting and where you may just want to jump for my pick. As it was in Part 1, I will tell you who will win and who I think should win. Let's roll.
Best Supporting Actor
Who Will Win: Mahershala Ali (Moonlight)
Who Should Win: Mahershala Ali (Moonlight)
A cut and dry race here. He has won everything else and will win the Oscar.
Lucas Hedges, the nephew in Manchester by the Sea, deserved more recognition for his acting throughout awards season, and he would probably be my number three in the race. Dev Patel is the god and sits at number two, with a very very very longshot at winning (like shooting a halfcourter behind your back with no run up and using a 100 pound dumbbell as the ball kind of longshot). Jeff Bridges, always a killer, and the man with the best hair forever, would squat at number four about a centimeter behind the other two runners up. Michael Shannon really doesn't need to be nominated.
Best Supporting Actress
Who Will Win: Viola Davis (Fences)
Who Should Win: Michelle Williams (Manchester by the Sea)
This is the dumbest race of them all, mainly because Viola Davis is not even close to being a "Supporting Actress" in Fences. She's basically the lead out of everyone, including Denzel! It's horseshit, and I am very angry about the fact her submission did not get rejected and/or thrown into Best Actress. She's going to win, because she is a good actress and everyone seems to love her, but she shouldn't because lame.
Williams doesn't do very much in Manchester, she's only in like four or five scenes maybe, but her final scene is the work of legends. For that, she should win. Naomie Harris is also pretty good in Moonlight as a drug addicted mother, but nothing out of this world. Octavia Spencer and Nicole Kidman, both weak and are more of a threat of stealing the Declaration of Independence than stealing this.
Best Actor
Who Will Win: Denzel Washington (Fences)
Who Should Win: Casey Affleck (Manchester by the Sea)
Here we are. The main (read: most interesting) event is up for grabs. Casey Affleck, little brother of Ben "if I'm in a movie please show me doing a crossfit workout" Affleck, was the leader of the pack pretty much all year. His role was touted as a career best, a likely winner at the Oscars, and a role that could shoot him into the spotlight. And it is a career best and a performance that changes the trajectory of offers and opportunities in the future. But, troubling rumors popped up in the past two months that brought the Oscar hopes back down to Earth. You can read about them here and here. In short, when directing the mockumentary I'm Still Here about Joaquin Phoenix, he allegedly encouraged and engaged in sexual harassment of two women working on the project.  He was sued by them, and settled out of court.
I'm not here to be the moral ground of the Oscar race and put a ruling on something I know next to nothing about, so my thoughts will stay out of this in my pick. But, that's not to say that the voters won't make their statement on it by making Denzel the winner. Denzel won at the SAG Awards, a significant win considering the majority of the Academy is made up of actors and therefore the majority of voters is going to be the same group that already chose him as the Best Actor.
With all that said, Casey Affleck had the best performance of the year and, everything else aside, deserves to win. His performance is subtle, quiet, haunting even. You feel his pain even though he shows next to none. You understand his grief, sadness, and method of mourning. His acting propels the movie, accentuates the writing, and delivers in every tiny nuanced line. Affleck isn't over the top in the few scenes that a lesser actor would very well go loud and showy with. But he still rises up a level, just enough to see the emotion behind it, without straying from the low-key, withdrawn character he is playing.
Ryan Gosling (referred to as Baby Goose from here on out) isn't far behind, but enough behind that he isn't a threat at all. Sad, considering he is really good in La La Land, but it doesn't have the weight behind it to go toe to toe with Denzel and Casey. However, if we really want to nitpick, having to (somewhat) learn piano, get down all the choreography for the dances, sing, and still act is kind of a tough thing to do. I'd personally say Baby Goose would win silver in the Acting Olympics (trademark pending), beating out Denzel who's playing someone he already played on stage and won a Tony for.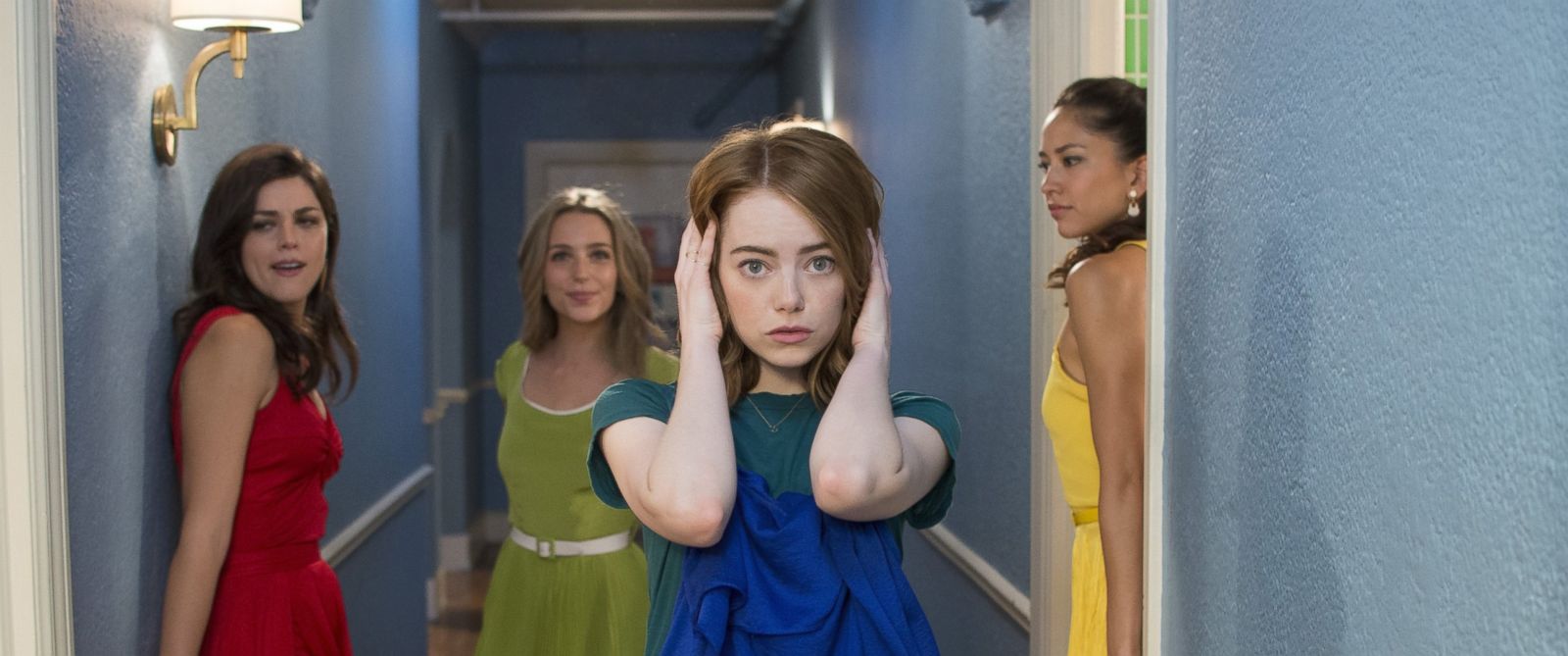 Best Actress
Who Will Win: Emma Stone (La La Land)
Who Should Win: Emma Stone (La La Land)
A potential upsetter would be Isabelle Huppert for her role as Elle in the odd, blacker than black comedy, rape revenge French film Elle. She picked up a win at the Golden Globes, but that is foreign critics picking so take it with a grain of salt. Emma Stone won at the SAGs, and a million other places, so that's all that matters.
She deserves to win, and no one really comes close. Natalie Portman is stellar in Jackie, with that accent down to a T, but something is sort of lacking there. Meryl Streep can get the fuck outta here with her BS nomination. And Ruth Negga should be in third, dominating Loving with a quieter performance.
Best Picture
Who Will Win: La La Land
Who Should Win: La La Land
La La Land, as I stated in Part 1, is just amazing. The performances (essentially only two, Baby Goose and Emma Stone) are perfect. The musical numbers are enjoyable without feeling like you need to roll your eyes. The songs aid and guide the story without overpowering the narrative. It's funny, sweet, and romantic while still being cynical. All around, it is the best movie of the nominees, and the best movie of the year.
While the Academy tends to favor movies about show business in their voting (who doesn't love shit that is at least tangentially about themselves?), La La deserves the praise and awards. It actually doesn't paint Hollywood as all that great. From showcasing nasty casting directors, to pointing out pretentious "up and coming" screenwriters, to even ripping on a lack of interest in originality and classics (mainly about jazz but whatever), the showbiz doesn't look phenomenal in the movie. It's about struggle and letting your dreams power through that struggle. It's not saying "Fuck Hollywood", and it's not a self-fellating film, it rests idly in between. So, when it wins, know it is deserved.
The other two that were predicted to compete are Moonlight and Manchester by the Sea. Manchester is the only other movie out of the nominees that gives the same amount of feeling coming out of watching it, but it lacks a concrete ending and an actual change (something most people like to see in a movie) that signifies the meaning of it all. Not that that is a problem in it; the whole point is how grief is not always something that ends, how it manifests itself in different ways, and how some people can live with it without showing they're mourning. But, some people like a traditional structure and a reason for watching, which you may miss in it.
Moonlight is the only one that could possibly sneak a win. At this point, it is only slightly more likely at winning the Oscar for Best Picture than I am at walking down the street, buying a lottery ticket, and winning a buttload of cash. But, strong emphasis on but, it is possible. If A24, the company behind Moonlight (A24 is a powerhouse in the independent film game that puts out hella good movies, understands marketing better than every other production and distribution company out there, and has a great Twitter) campaigned hard, pushing people to find passion for an underrepresented story, it's possible. A year after the #OscarsSoWhite debacle, and just months after the influx of tons of new, fairly diverse Academy members, it wouldn't be insane having Moonlight win in a "We're sorry for being mainly old white people and not giving enough awards to diverse movies because of outdated beliefs" move.
It shouldn't happen, because La La Land is better, and probably won't happen, so don't bet on it.
Thanks for reading and follow me on Twitter at @IAmAystub for all your Oscars entertainment this Sunday.