We are on the cusp of the NFL Combine, which means we are just over a week away from Free Agency. From the looks of it, there are going to be 8-10 stud players transitioning teams and billions of dollars of currency changing hands. Tonight, we are going to break down my top free agents and their perfect fit.
Adrian Peterson
Could you imagine if the Cowboys land AP.. quick math equation.. ROY Dak Prescott + Zeek and AP + Dez + the best Oline I've seen in my life time = one of the most dynamic offenses in the league and scariest on paper.. Gosh that would be cool to witness. I'm also seeing that Jerry Jones wants AP badly and we all know money can buy anything 🙂 sorry Minnesota but an era is over. Adrian Peterson to the Dallas Cowboys
Kevin Zeitler
Speaking of the Vikes.. I fucking love when players get reunited with old coaches.. Mike Zimmer was on the coaching staff for the the Cincinnati Bengals for the first couple years of Kevin Zeitler's career. Both of these guys have red hot tempers which could fair well together in Minnesota's new stadium next season. Not to mention, the Oline for the Vikes is depleted as fuck so I could totally see these two syncing up and creating a top tier unit on the line. Kevin Zeitler to the Minnesota Vikings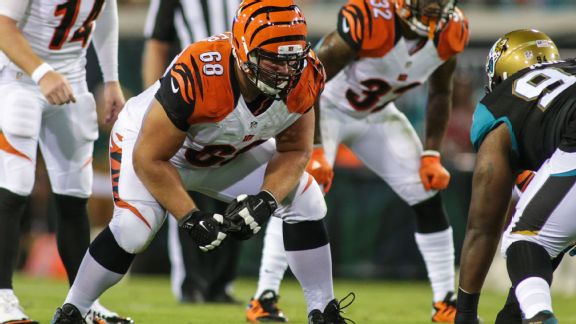 Brandon Williams
Whelp, at least not signing Kirk Cousins to a long-term deal will save the Redskins millions of dollars to spend elsewhere. Washington had one of the worst run defense in the NFL last season and need a plug in the middle of the Dline. At 6'1″ 335 lbs, Williams will help stop the vicious running attack of Dallas as the race for the NFC East begins. Brandon Williams to the Washington Redskins.
Dont'a Hightower
The Pats have the money to bring back Hightower and I project they will sign the 26 year old but that's boring.. Ready for this? The one thing holding back the Oakland Raiders young defense is run stopping line backer. They have talented players all over the place but are missing a QB on the defense to making sure everyone is in position to make plays. With his playoff experience and pure skill, Hightower this the perfect player to take this high potential Riaders squad to the next level. Dont'a Hightower to the Oakland Raiders.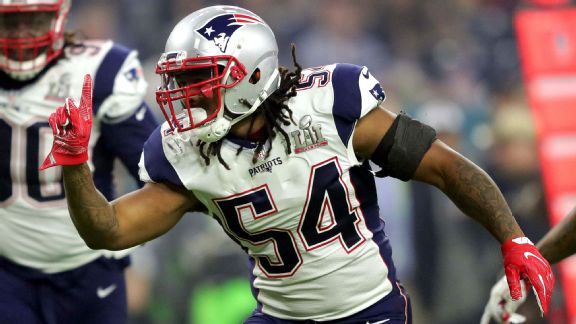 Alshon Jeffery
I'm hearing the the Titans are willing to "break the bank" for a top tier WR for their rising star Marcus Mariota. I think Alshon is a risky sign at this point in his career with all the injuries he's suffered, buuut he is also the best receiver in free agency by far. I think the Titans make a big push this year by signing Jeffery, drafting two defensive studs in the first round, and winning the AFC South. Alshon Jeffery to the Tennessee Titans
A.J Bouye
In this situation I think the Texans are actually going to be able to resign A.J. Bouye but if they decide to let him test the market I have a potential suitor in mind.. Revis out.. Bouye in.. I have a feeling the New York Jets are going to trade Sheldon Richardson, freeing up a lot of money in cap space. This will allow them to add multiple picks and sign a free agent. Bouye would fit the bill perfectly and give Todd Bowles a new toy to move around. A.J. Bouye to the New York Jets
Thoughts?? @TheLedgeSports