I have been informed by Big B that I have never predicted a UFC fight wrong since joining The Ledge Sports.. and I'm going to let you in on a little secret.. that streak will not break during UFC 209. Yes, I could choose fighters like Vannata (-400) or Bektic (-650) but I'm trying to make some money here. I don't get out of bed for odds like that. So lets get started with my top 3 favorite bets for the night. Lets get ready to ruuuuumble! (that was a joke)
Mark Hunt vs Alistar Overeem 
I've been a massive Overeem fan since he arrived in the UFC. The dude looks like an over-sized pit bull and he fights the same way. "The Demolition Man" had put a nice little winning streak together with wins over Stefan Struve, "Big Country" Nelson, Junior dos Santos, and Andrei Arlovski before running into punches from Stipe Miocic. I think Alistar will get back into the win column against Mark Hunt who is a one dimensional street boxer. Alistar Overeem -145 over Mark Hunt.
Tyron Woodley vs Stephen Thompson
I vaguely remember watching this fight when I was absolutely cocked in the MSG nose bleeds as these two studs duked it out in the Octagon. I had some serious cash riding on Woodley and for a split second I thought I was going to make out like a champ. Unfortunately, we got a stupid draw.. but Saturday is going to be different. Mr. Woodley gained valuable experience learning how to defeat "Wonderboy" Thompson's unique fighting style. Give me Tyron's power, and wrestling to take out the challenger. Tyron Woodley +130 over Stephen Thompson.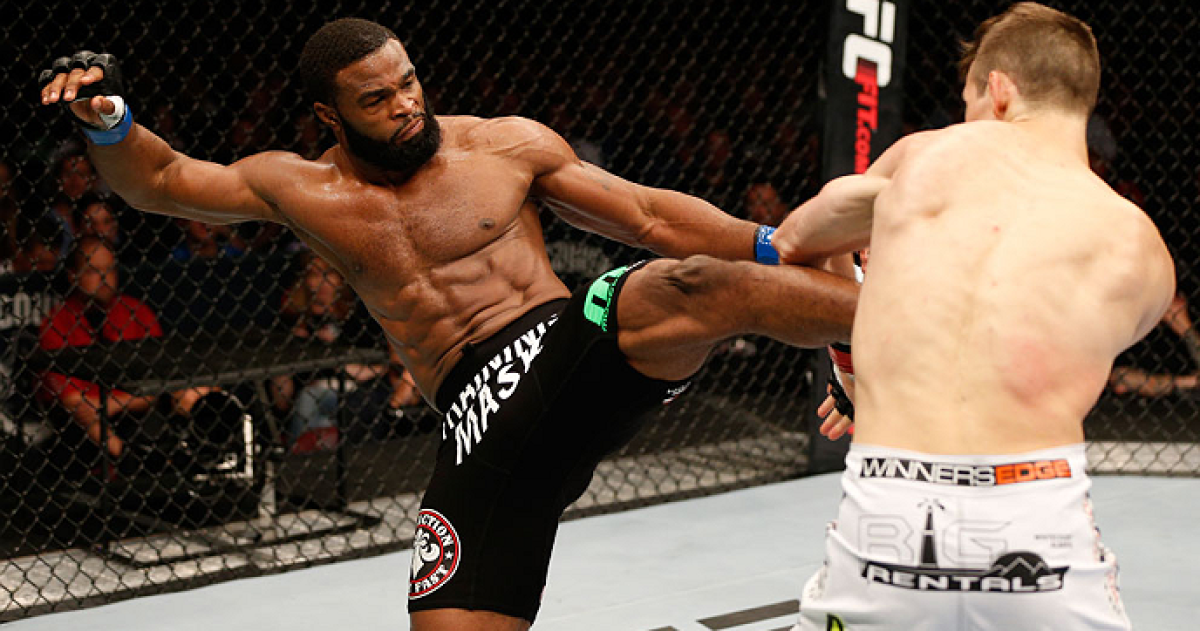 Khabib Nurmagomedov vs Tony Ferguson
Nurmagomedov seems destine to become the next great pound-for-pound king and UFC legend. He is one of the most well-rounded fighters I have ever seen in my life and there is no doubt he will not only take out Ferguson but eventually make his way past McGregor. Now, Ferguson is no slouch. He has dangerous power and wrestling skills. I just think the grappling of Khabib is second to none and he will be able to yeek out a decision win. Big Buck Hunter says.. Khabib Nurmagomedov -190 over Tony Ferguson. 
Thoughts?? Hit your boy up @TheLedgeSports