The NFL Draft is funny.. teams draft by need, scheme fit, and QB's go waaaay to high. If organizations had a lick of intelligence, they would draft by taking the best available player. Here is how the 2017 draft should shape out.
Top Prospect- Myles Garrett, DE, Texas A&M
I have been hearing rumors from executives at the combine that say Myles Garrett is a better overall prospect than Jadeveon Clowney (and we all remember the hype around him). This guy is an absolute freak that measured unbelievably well this past week. If Garrett isn't the first pick in the draft I'll lose my mind. He has the chance to be the next Lawrence Taylor or Reggie White.
2. Jamal Adams, S, LSU
I want Jamal Adams to go to my Jags so freakin' badly. He has rare leadership ability that allows him to quarterback a defense, just like Eric Berry. He never misses tackles and is one of the toughest S.O.B.'s I have ever analyzed (he would be a perfect pair in a secondary with Ramsey). Easy choice as my second overall prospect.
3. Malik Hooker, S, Ohio State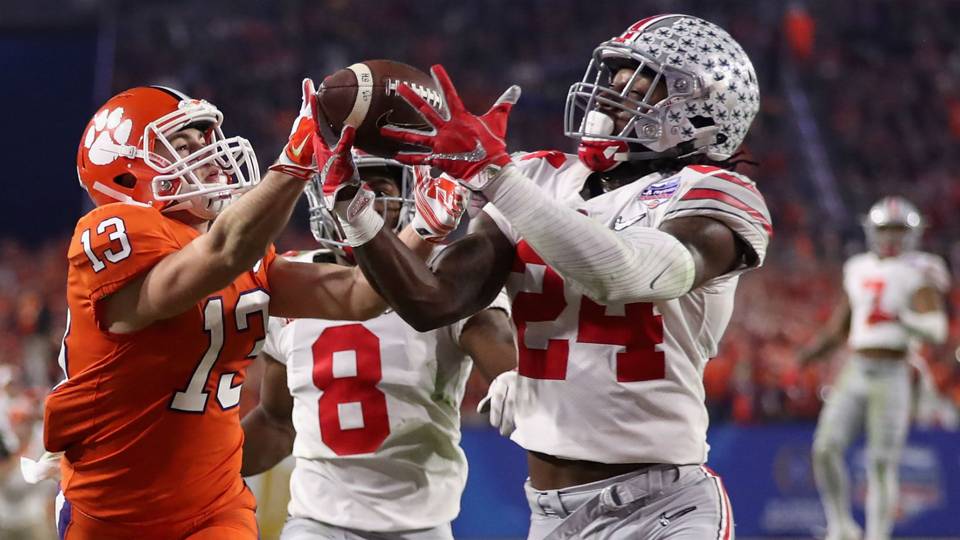 I can't remember a draft where two safeties were at the top of my big board. Hooker is a ball-hawk and a straight killer. He'll make an immediate impact on the team that is lucky enough to add him to their secondary. The kid is the next Earl Thomas.
4. Jonathan Allen, DE, Alabama 
A lot of people have Allen as the second best prospect but I am very concerned about his shoulder injury. I hear he's had two confirmed procedures, along with a third that was never reported. If he is medically cleared then he is an elite prospect based of combine measurables. Similar playing style to Fletcher Cox.
5. Reuben Foster, LB, Alabama
At this point I'm a little skeptical putting Reuben Foster this high because of his little "incident" at the combine when he yelled at a medical worker. Reports are saying teams are afraid that Foster is losing it mental from his numerous concussions, added to the fact that he didn't interview very well. But, he undoubtedly has Patrick Willis type potential.
6. Marshon Lattimore, CB, Ohio State
7. O.J. Howard, TE, Alabama
8. Solomon Thomas, DE, Stanford
9. Mike Williams, WR, Clemson
10. Zach Cunningham, LB, Vanderbilt
11. Leonard Fournette, RB, LSU
12. Qunicy Wilson, CB, Florida
13. Garrett Bolles, OT, Utah
14. Joe Mixon, RB, Oklahoma
15. Corey Davis, WR, Western Michigan
16. Jabrill Peppers, LB, Michigan
17. Ryan Ramczyk, OT, Wisconsin
18. Deshaun Watson, QB, Clemson
19. Dalvin Cook, RB, FSU
20. Teez Tabor, CB, Florida
21. John Ross, WR, Washington
22. Dan Feeney, OG, Indiana
23. Brad Kaaya, QB, Miami
24. Cordrea Tankersley, CB, Clemson
25. David Njoku, TE, Miami
I've looked through this list multiple times, so trust me, I didn't forget anyone. Things shift throughout the off-season. I will be periodically updating my board all the way until April, along with more mock draft with my main man Big B 🙂
Hit me up with your favorite prospects @TheLedgeSports