Howdy Ya'll! We are continuing our fantasy football rankings this off season and we are on to the most important position- running backs. These rankings are based of PPR. Lets dive on in!
10. DeMarco Murray- Tennessee Titans
Murray is going to be a tough sell for me heading into 2017. Derrick Henry looked like an animal at the end of last season and I only see more touches in his future. This will not bode well for Murray as he approaches 30 (the year RB's die). Still, I think he is worthy of top 10 consideration.
9. Devonta Freeman- Atlanta Falcons
Same situation here in Atlanta. I truly believe Tevin Coleman is a better player than Freeman but Devonta has just been doing so well that the Falcons have to give him touches. I think Tevin takes more touches from Freeman in 2017.
8. Todd Gurley- LA Rams 
Last year was rough for Gurley.. we all know it (especially Big B). But I think Todd is in line for a make up year. Goff had his struggles last season so I think if he can progress in year 2, along with the coaching staff centering the offense around Todd, the fantasy possibilities are endless.
7. Leonard Fournette- Jacksonville Jaguars
First rookie to crack the list! Leonard comes in at number 7 as he is set to take the league by storm. Yes, the Jags online is bad but is slowly getting better after drafting Cam Robinson and trade for Branden Albert. Look for Fournette to be a hot commodity in dynasty leagues.
6. Jordan Howard- Chicago Bears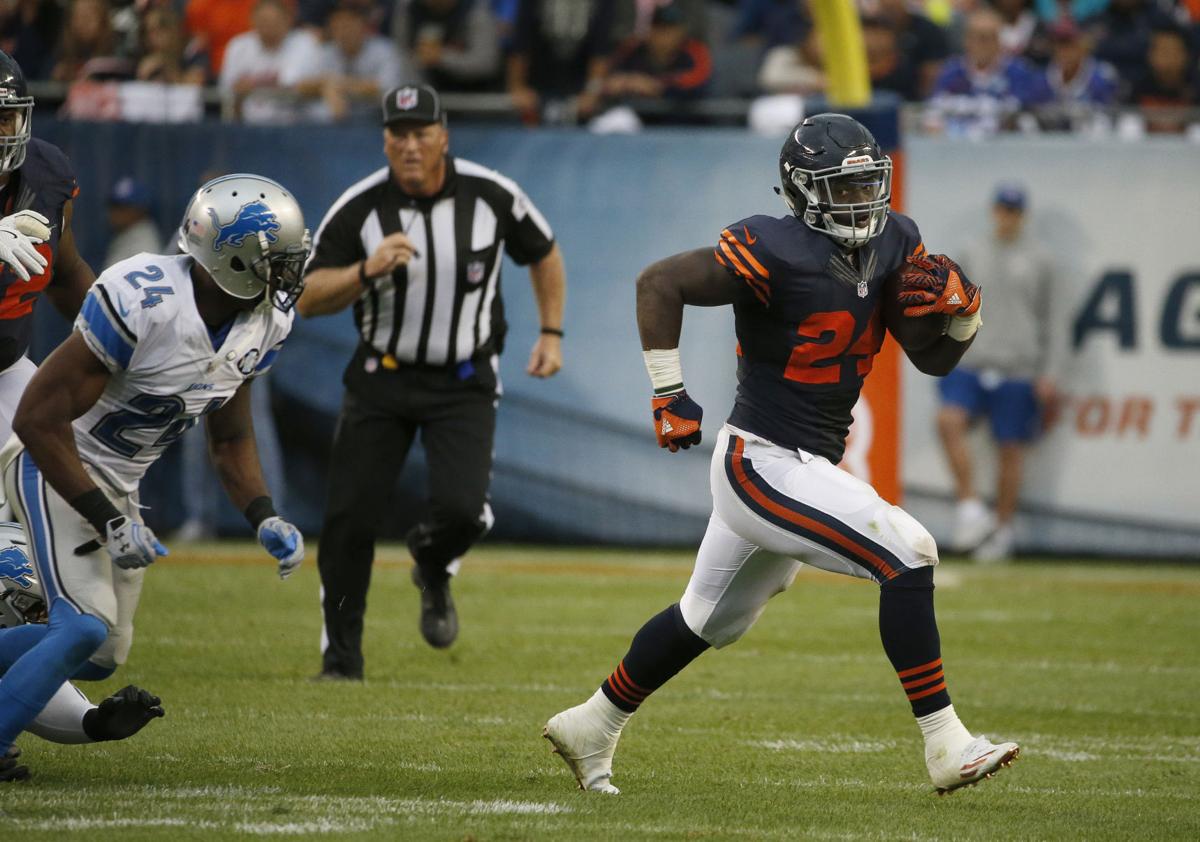 Howard is a do it all back, he can rush the ball just as well as he can catch. In PPR leagues Howard should be an easy first round pick. I will be using 1 of my 3 keeper picks on Howard in my dynasty league.
5. Melvin Gordon- LA Chargers
Speaking of using my keeper picks, Melvin Gordon was my top break out candidate for me last season and I'm sure as hell using a keeper on him as well. He isn't a great back for PPR but he has no competition for touches and will have 10+ touchdowns.
4. LeSean McCoy- Buffalo Bills
I'm a little skeptical putting McCoy so high because he is turning 29. Having said that, he is the only elite back on the roster and has amazing chemistry with the Tyrod, the O-line and coaching staff. I have faith he will finish the 2017 top 6 in RB fantasy points.
3. Ezekiel Elliot- Dallas Cowboys
Everyone has Zeek, Bell, and DJ in their top 3, it's really just a preference of who you like more. Zeek has a great O-line and fits the offensive scheme perfectly. He is in line for another huge year.
2. Le'Veon Bell- Pittsburgh Steelers
No need to explain here. Bell will have 20+ carries per game, and 5+ receptions, basically equaling a minimum of 15 fantasy point per game. Yeah, I'll take that all day.
1. David Johnson- Arizona Cardinals
DJ will haunt me forever. Two years ago I drafted him in the second to last round of my dynasty league. Kept him on my bench for the first 7 weeks and then had to drop him due other injuries on my team. Then, Chris Johnson goes down at the end of the season, someone else in my league picked him up, and now Johnson is the number 1 back in the NFL. God Damnit. If you have the chance to get DJ.. DO IT!
@TheLedgeSports