We're about 3 weeks from kickoff baby! With the season right around the corner, let's take a look ahead to what the 2018 NFL draft will look like.
1) New York Jets: Sam Darnold, QB, USC
Is there any other pick to make here?
2) Chicago Bears: Derwin James, S, FSU
DB's tend not to go top 4, but James is the countries best player and will be one of the most feared players in the NFL.
3) San Francisco 49ers: Saquan Barkley, RB, Penn State
My guess is San Fran throws a truck load of money at Jimmy G, and adding Barkley is a great way to help out the franchise QB.
4) Cleveland Browns: Malik Jefferson, LB, Texas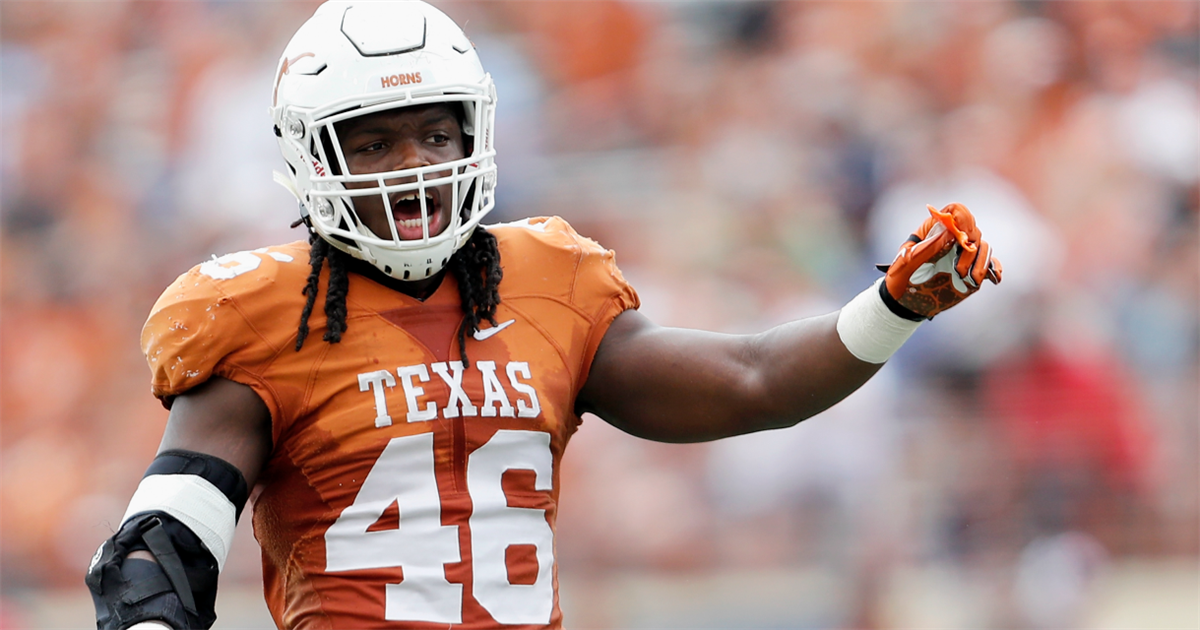 Jefferson is being overlooked right now, but once the season starts he'll start flying up draft boards.
5) LA Rams: Mike McGlinchey, OT, Notre Dame
Jared Goff will show signs of life, and Andrew Whitworth won't be around much longer.
6) Jacksonville Jaguars: Jarrett Stidham, QB, Auburn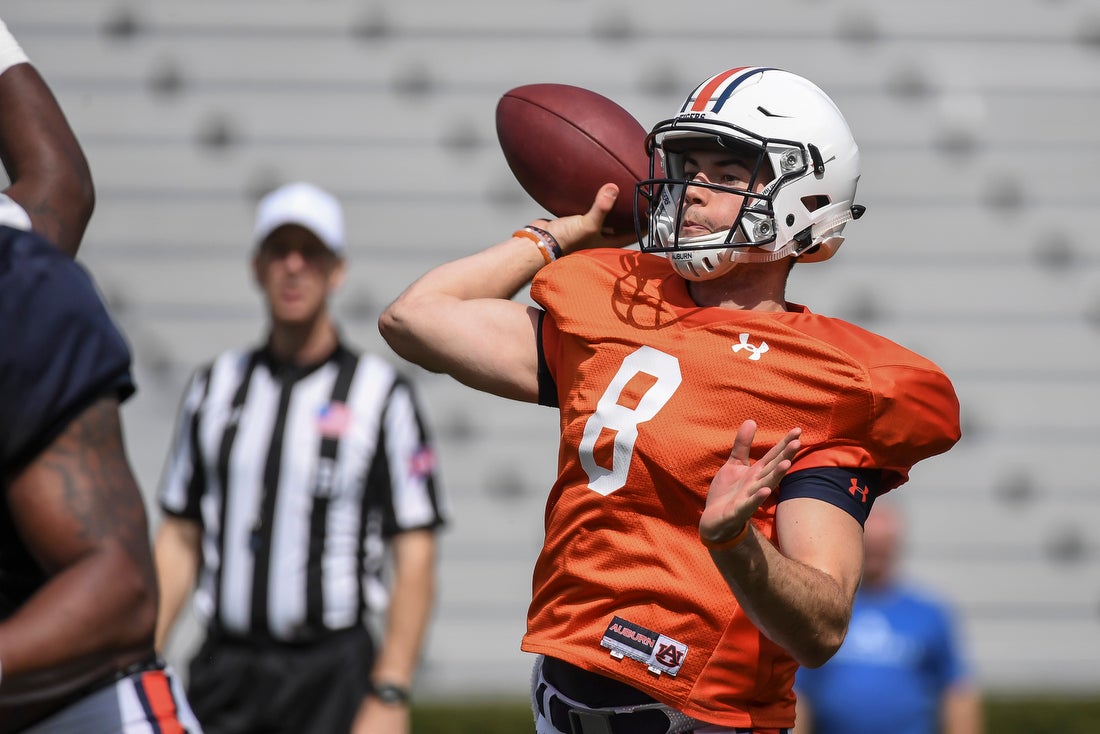 The Auburn QB is finally gaining traction from scouts. He'll go down to Duval and help this talented roster capture the AFC South crown next season.
7) Buffalo Bills: Josh Allen, QB, Wyoming
Buffalo sucks. They're loading up for next season with 6 picks in the first 3 rounds which should allow them to get their guy.
8) Washington Redskins: Da'Shawn Hand, DE, Alabama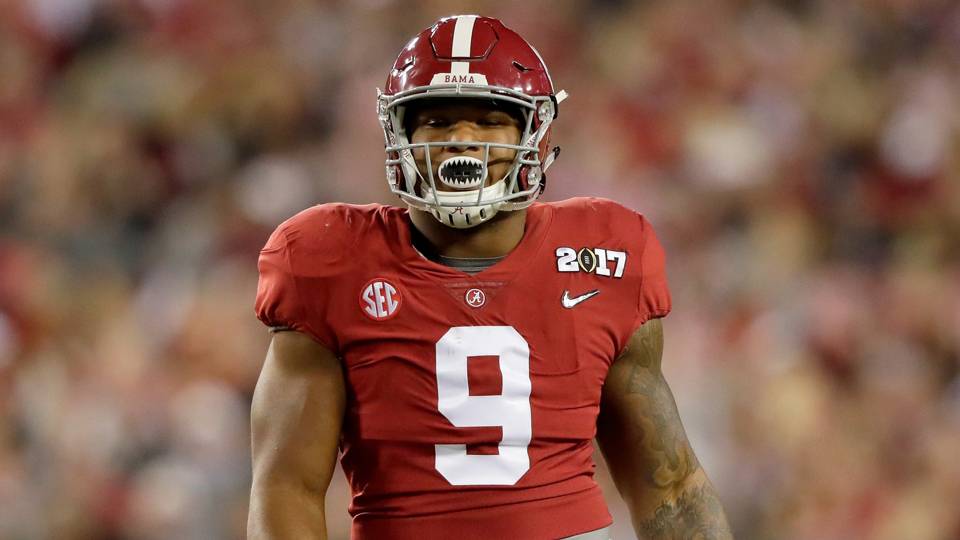 Off field concerns could prevent this, but he's the most talented player on the Crimson Tide.
9) Arizona Cardinals: Josh Rosen, QB, UCLA
Bruce Arians is a QB guru and the question marks around the QB's character won't be enough to pass up the "golden prospect." Rosen has all the tools to be the best QB in NFL history.. that's how special this kid can be.
10) Detroit Lions: James Washington, WR, Oklahoma State
Washington leads the top WR core in the country and should easily bring home The Biletnikoff Award.
11) Miami Dolphins: Arden Key, DE, LSU
Key should make the impending loss of Cameron Wake much easier for Miami.
12) Denver Broncos: Da'Ron Payne, DT, Alabama
Payne is a freak. A god damn physical freak. He's 6'2, 308 lbs and benches 545 lbs with a 635 lbs squat. He'll be the force in the middle Denver misses after Malik Jackson's departure.
13) Cincinnati Bengals: Minkah Fitzpatrick, CB, Alabama
Minkah can play corner or safety and is one of the best in the country at each position.
14) Indianapolis Colts: Harold Landry, DE, BC
Landry is my pick to lead the country in sacks even though he'll be double teamed on every single play. He could be the next Robert Mathis for Indy, and joins rookies Malik Hooker and Quincy Wilson as young building blocks for this defense.
15) Carolina Panthers: Sam Hubbard, DE, Ohio State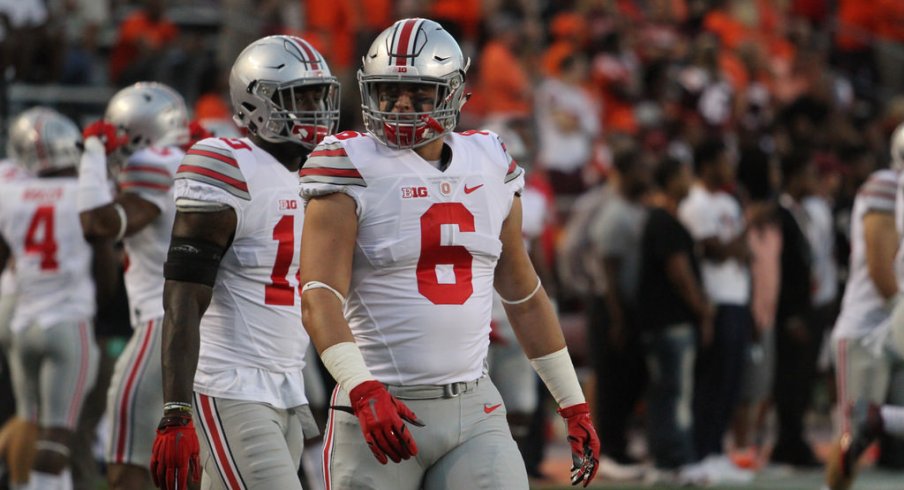 Hubbard will lead his teams defense to a National Championship this season, and bring his talents to Charlotte, where pass rushers are needed.
16) New Orleans Saints: Christian Wilkins, DT, Clemson
Speaking of National Champions… Wilkins was the best player on his Natty team last season, and could find himself going as high as top 5.
17) Dallas Cowboys: Tarvarus McFadden, CB, FSU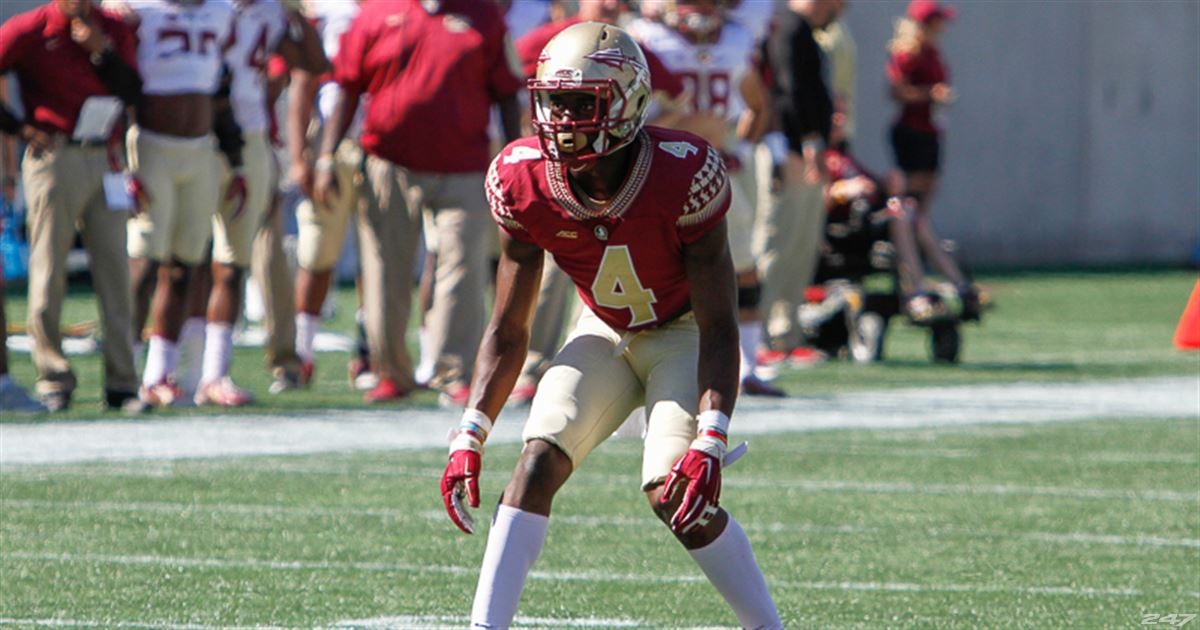 McFadden reminds me a lot of a former 'Nole, Xavier Rhodes, who just signed for 5 years 70 mill.
18) LA Chargers: Mason Rudolph, QB, Oklahoma State
Rudolph is my pick to bring home the Heisman this season, and could be the most pro ready QB in the class. This allows LA to let him sit and learn for a year, or move franchise great Philip Rivers to a QB needy team.
19) Philadelphia Eagles: Mitch Hyatt, OT, Clemson
Carson Wentz needs a franchise LT, as the job is currently manned by an all-time great, yet injury prone 35 year old, Jason Peters.
20) Tennessee Titans: Dorance Armstrong, DE, Kansas
Armstrong can play as a 3-4 LB or 4-3 DE meaning he's extremely versatile, exactly what's needed down in Tennessee.
21) Cleveland Browns (from Houston Texans): Calvin Ridley, WR, Alabama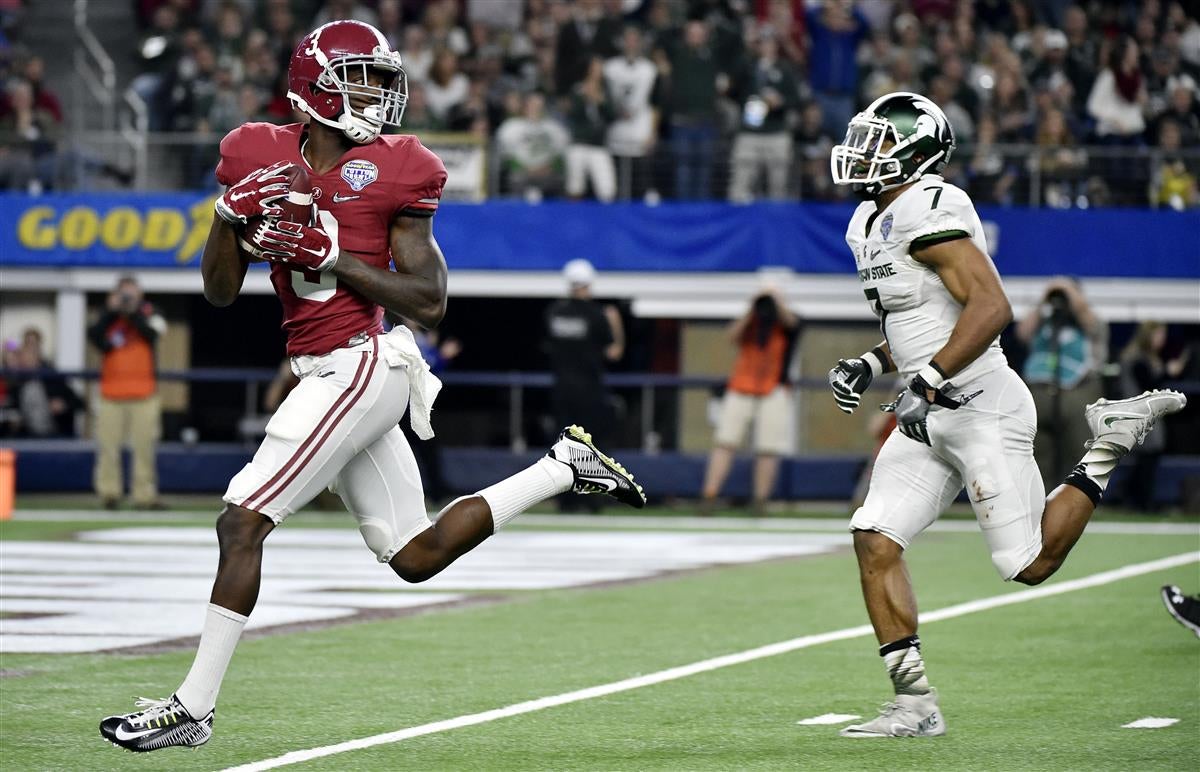 Ridely is the best WR in the class for my money… But in a run heavy offense with a QB that isn't the most accurate, his stats dipped last year and likely won't improve much this year either. Ridley is next in line to be an a legendary Alabama WR taken high in the NFL draft (Julio Jones and Amari Cooper) and will shine with Deshone Kizer.
22) New York Giants: Trey Adams, OT, Washington
Trey Flowers sucks ass and it's shocking he's still protecting Eli's blind side. That'll change next year when Adams steps in.
23) Buffalo Bills (from Kansas City Chiefs): Jaire Alexander, CB, Louisville
The Bills traded star CB Ronald Darby in a shocking move. It was a risky move as star corners are tough to find, the Bills will take a stab at it in Alexander.
24) Green Bay Packers: Derrius Guice, RB, LSU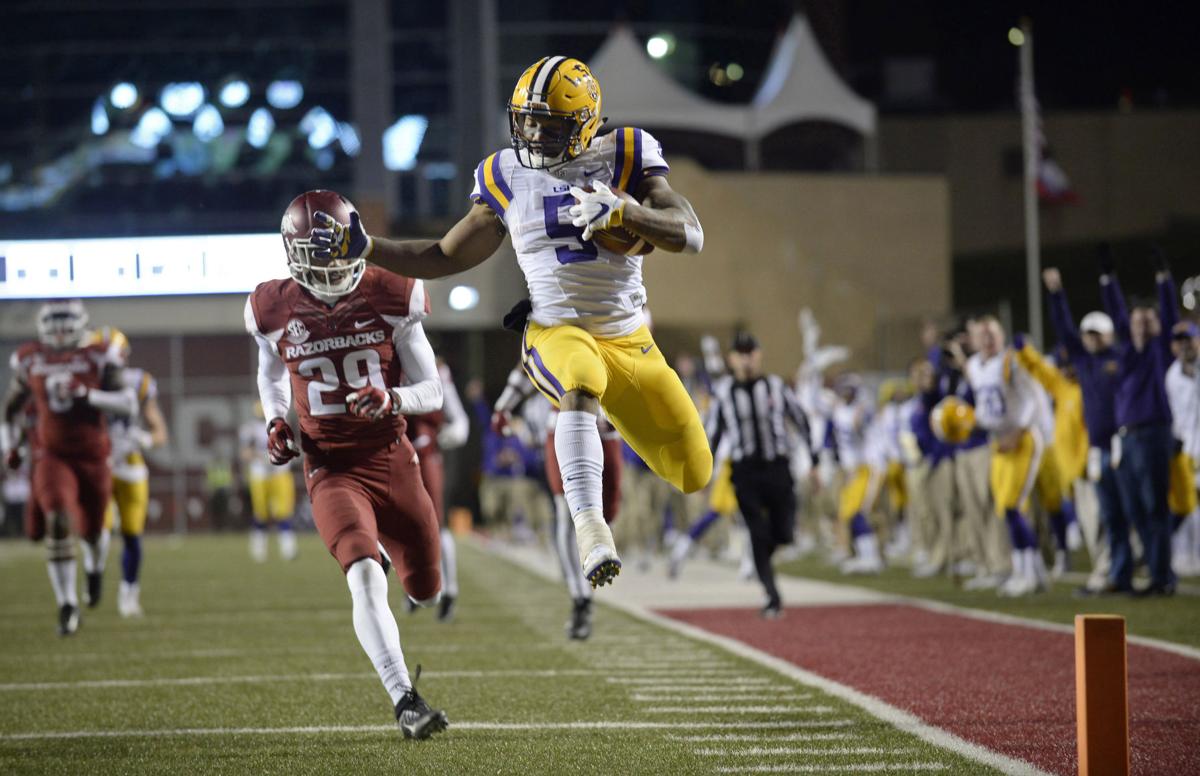 Ty Montgomery has been a nice story.. but the Packers need a real RB, and Guice is just that and more. He looked great filling in for Leonard Fournette last year and should thrive this year. Could go as high as top 10.
25) Pittsburgh Steelers: Jordan Whitehead, S, Pitt
The Steelers need a shot of life injected into their secondary. The versatile Whitehead should do just that.
26) Minnesota Vikings: Kevin Toliver, CB, LSU
I have a bad feeling about Trae Waynes this season (not to brag but I called the Vikes shoulda taken Marcus Peters instead). Toliver was a 5 star recruit coming out of high school, the 6'3 corner makes the already scary Vikings secondary a nightmare.
27) Baltimore Ravens: Courtland Sutton, WR, SMU
He's 6'3 and has deep speed that Joe Flacco would love to utilize. Sutton should have a great season this year at SMU to lock himself in as a 1st rounder,
28) Atlanta Falcons: Vita Vea, NT, Washington
6'5, 340… Vea is a straight plug. Imagine him and Grady Jarrett in the middle with Vic Beasley and Tack McKinley on the outside?
29) New England Patriots: Tyquan Lewis, DE, Ohio State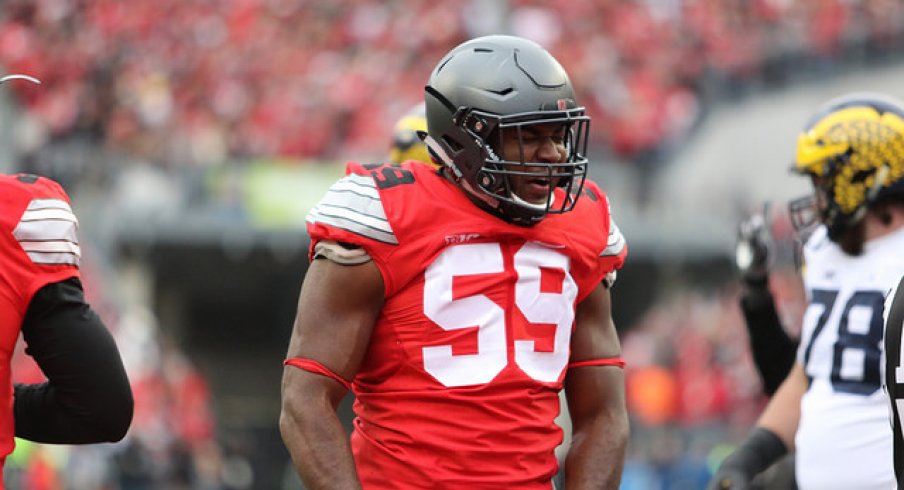 The Pats have a big question mark on the edge after Vollmer's retirement. Lewis will have a big season at OSU and fall right into the Pats lap.
30) Tampa Bay Buccaneers: Quenton Nelson, OG, Notre Dame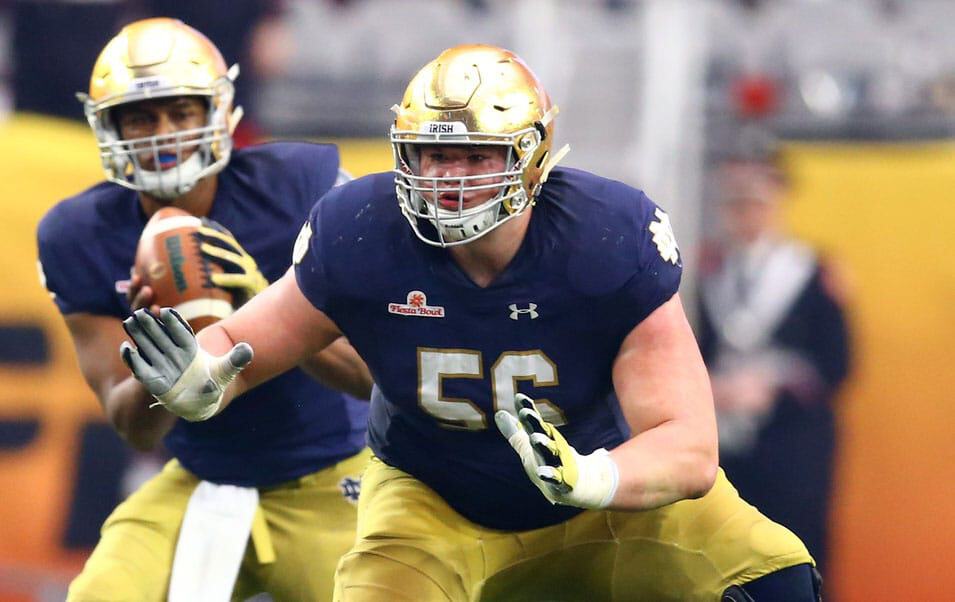 Nelson is versatile and will help create holes for Doug Martin, and will help to keep Jamies Winston upright which is the most important thing for the Bucs.
31) Seattle Seahawks: Christian Kirk, WR, Texas A&M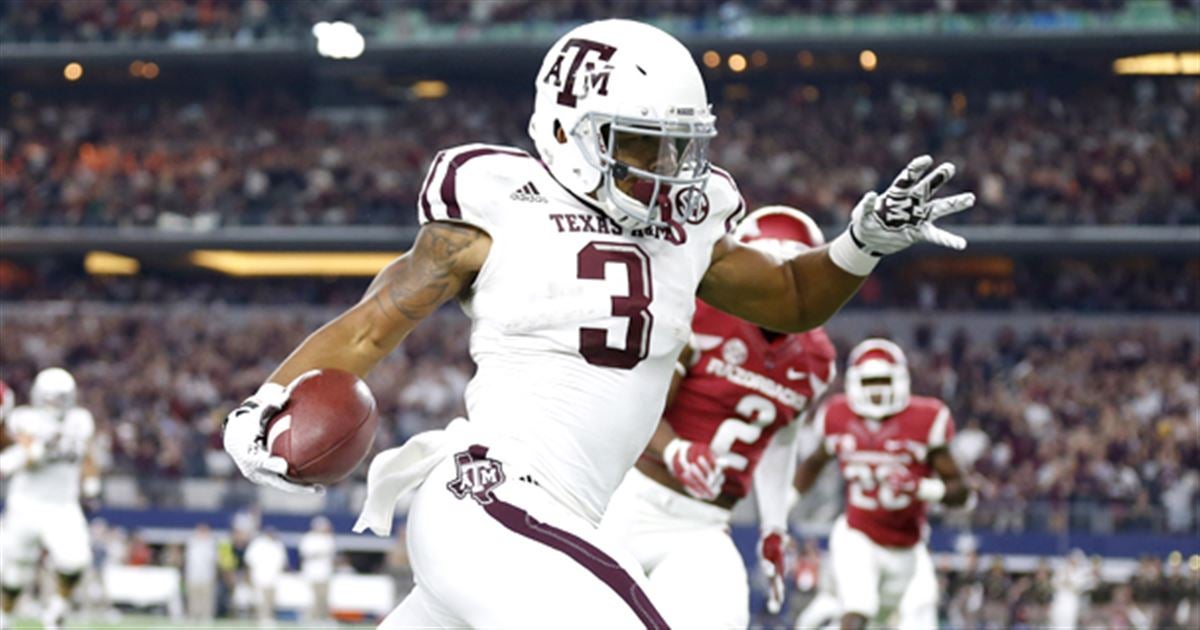 At just 5'11 Kirk is small. But he's a big play waiting to happen.. his speed makes him a match-up nightmare.
32) Oakland Raiders: Bradley Chubb, DE, NC State
The Raiders need to help Khalil Mack out, and Chubb will come in to help make the Super Bowl champions that much scarier.